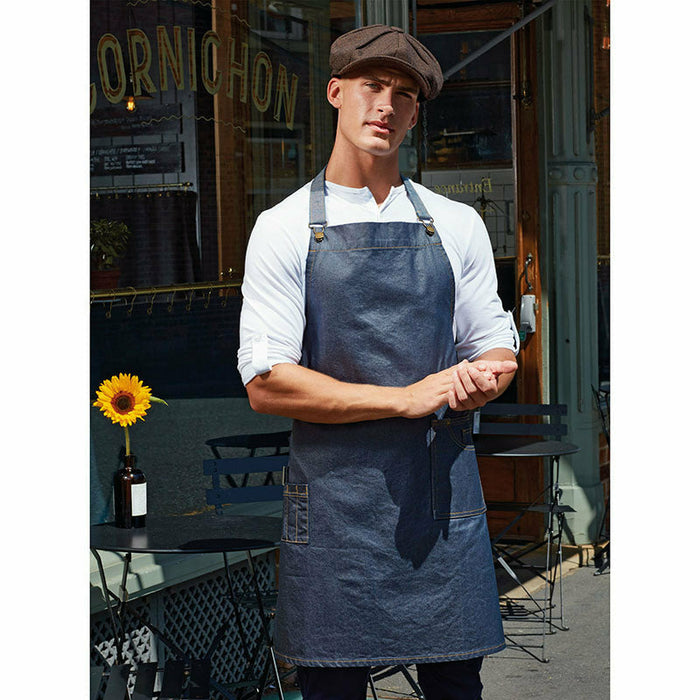 District Waxed-Look Denim Bib Apron
Production Description
Acrylic coating for a waxed effect giving water repellent properties. 100cm ties and a brace style buckle fastened neckband with adjuster. Contrast jeans stitching and fabric features including, patch pocket and cloth holder. Measuring 86cm long and 72cm wide. Washing Instructions Domestic wash at 60°c.
Washing Instructions
Domestic wash at 60°c.