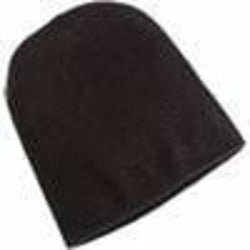 Heavyweight Beanie (1500Kc)
Production Description
Description
Super dense knit allows for easy embroidery. Hand washable. 100% hypoallergenic acrylic. Approximately 8 1/2" long. Washing Instructions Wash as shown on care label.
Features
A high quality super dense beanie knit cap ideal for embroidery. Made for the winter months the 100% hypoallergenic acrylic fabric gives a soft hand feel finish and a comfortable fit. Fabric 100% Hypoallergenic acrylic
Washing Instructions
Wash as shown on care label.